Photography scavenger hunt in Downtown Miami. First person to get all photos in wins!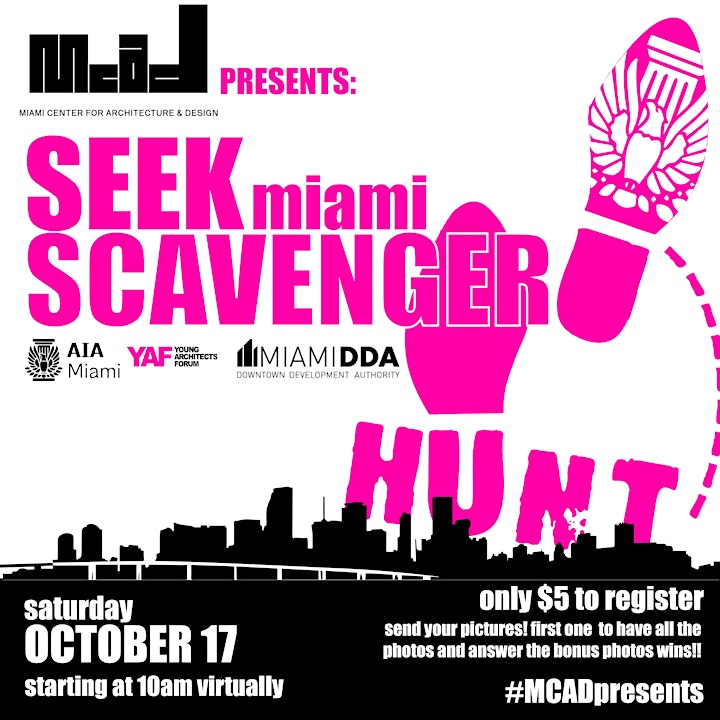 SEEK MIAMI is a safe, live photo treasure hunt
Register now, then on Saturday, October 17, at 10:00 am, we will email you the clues for the hunt. Your job is to hit the streets of Miami and photograph the building in each clue, plus the bonus question. Put them all in one email and send it to info@miamicad.org, and the first one to hit our email box wins!
Here are the 6 easy steps to play:
Register & pay your $5.
Receive an email with the photo clues.
Start SEEK-ing the buildings in each clue.
Take photos of the buildings in each clue.
Identify the building in the bonus photo
Send back all of the photos in 1 email to info@miamicad.org by 2:00 pm on October 17.
Source: SEEK Miami – Scavenger Hunt Tickets, Sat, Oct 17, 2020 at 10:00 AM | Eventbrite